Get to Know Our Team
Together we have over 75 years of combined expertise!
Recruiting & Business Development
Brett VonKrakau | Senior Talent Acquisition Manager
Brett is a powerhouse for the Dynamic Team with over 20 years of industry experience. The loyalty he shows to his team, and anyone he works with, have made him irreplaceable.  He has been by the Presidents' side since the beginning, and has made his mark here in countless ways. His intensity and deep-rooted knowledge have helped drive the company's growth and he has played an instrumental role in the opening of new offices from Seattle to Southern California. Brett's secret weapon is his consistency, proving time and again his unwavering commitment to his clients on both sides of the search, regardless of the search level.
He differentiates himself by simply picking up the phone and having real dialogue, which today seems less than common. Connecting intentionally with his clients, colleagues and customers help Brett quickly uncover skills and personality traits needed for specific opportunities like no one else. Combine that with his ability to multitask and you have the reason his shoulder is tapped on to handle many large, and fast-moving projects. He is trusted by talented associates who return to him time after time to help them find their dream opportunities, as well as by the companies he partners with to help fill crucial roles and large projects across multiple industries nationwide. He understands the transformative power of his work, which fuels his diligence, investment, and dedication.
Brett is a trusted professional with a passion for people, but that's not all there is to him. When he's not crushing it in the staffing and recruiting world, he enjoys reading and studying history. On the weekends you'll find him listening to music, training, and spending time with his family, proving that even the busiest and most successful people make time for what matters most!
Eddie Juarez | Operations Recruitment Manager
Eddie is a true force to be reckoned with when it comes to search. His ability to quickly grasp new concepts and emerging industries is nothing short of remarkable. Thanks to his bird-dog "never give up" mindset, he's able to find solid matches in record time, shattering the mold of a typical recruiter in countless ways. Perhaps most compellingly, Eddie's flexibility and adaptability are simply unparalleled. Whether he's assessing skill sets for a senior level accounting and finance search or outlining requirements for marketing a construction estimator or project manager role, he shifts gears with ease. It's no surprise that these qualities, combined with his drive, proactive learning style, and interest in taking on more responsibility, have earned him a promotion from Talent Acquisitions Specialist to Operations Recruitment Manager at Dynamic.
Eddie's winning mindset and versatility extend beyond the workplace. As a former two-sport athlete at Sterling College, he understands the importance of teamwork and bringing out the best in everyone. He even made it all the way to the NFL Combine as a kicker! Eddie's experience on successful sports teams aids him in finding candidates who not only have the right skill set for the job, but who can also enhance the overall team dynamic.
And that's not all: Eddie also holds a master's degree in Criminal Justice from the University of Antelope Valley, where he honed his skills in tracking down information and asking the right questions. These invaluable abilities enable him to conduct successful searches and interviews with ease. When he's not busy making waves in the staffing industry, Eddie can be found playing softball, coaching, hiking, or updating his home with his girlfriend and their two adorable dogs, Winston and Toasty.
Aileen Lansang | Senior Talent Acquisition Manager
Aileen has an uncanny ability to connect with people–perhaps it is because she's never met a stranger, and she's unafraid to open up first!  With more than 20 years combined expertise in Recruitment, Management, and Human Resources she is a true leader who has honed her skills in identifying, attracting, and retaining top talent for organizations across various industries.  Although she recently just joined the team in early 2023, our leadership team has known her for almost 20 years. In fact, we got to know her because she was the hiring manager for a search we were conducting. There is no doubt that we are lucky that she knows both sides of this business firsthand and is already making a positive and dynamic impression on our customers, internal team, and the talented professionals that she represents.
When asked which celebrity she would be, Aileen answered TV personality and Michelin Rated Chef Éric Ripert. As it turns out, they have a lot in common!  While Éric uses his culinary techniques to whip up 5-star meals, pairing high quality, unique and complementary ingredients for the most exquisite results, Aileen selectively pairs unique personalities, experience, skills and goals to create 5-star professional matches for both companies hiring and talented people seeking a next opportunity.
Having been raised in San Francisco, Aileen was immersed in a rich cultural heritage that she holds very dear. It's no wonder to us why she can connect with just about anyone–she was shaped by the diverse people in the melting pot that is affectionately called "The City." Raised by Filipino-American parents who spoke to her in Tagalog, she can read and understand Tagalog–but the biggest mystery to Aileen is why she cannot speak it! Her ability to actively listen, rapidly adjust to change, as well as build and maintain strong relationships that grow into incredible, long term partnerships, are some of her greatest strengths!  She is a rock-solid, highly trusted recruiter and a natural fit on our Dynamic team!
Imelda Savella | Senior Talent Acquisition Manager
Sophia Stuart | Talent Acquisition & Brand Ambassador 
Meet Sophia, our spirited and creative 2023 graduate from Chico State University. Sophia's been with us since high school, working part-time and on-call, and has tackled every task with endless amounts of enthusiasm and fearlessness. She's a true team player, always willing to jump in and put fun into any project, no matter how big or small.
Sophia has taken on various responsibilities including sourcing, high-volume recruiting, prescreening, onboarding, and social media marketing. She's also an eager volunteer at networking events. Her focus on earning a bachelor's degree in business management has become an asset to both she and our team.
Sophia is a proactive planner who takes time management seriously. When she's not hitting the books at Chico, working remotely, or hanging out with friends, you can find her relaxing at the beach or enjoying sushi at her favorite restaurant in Cabo San Lucas. Sophia is also an avid baker, and she loves taking care of her four dogs and working on DIY projects. Sophia's energy and passion are contagious, and we are very lucky to have her on the Dynamic team.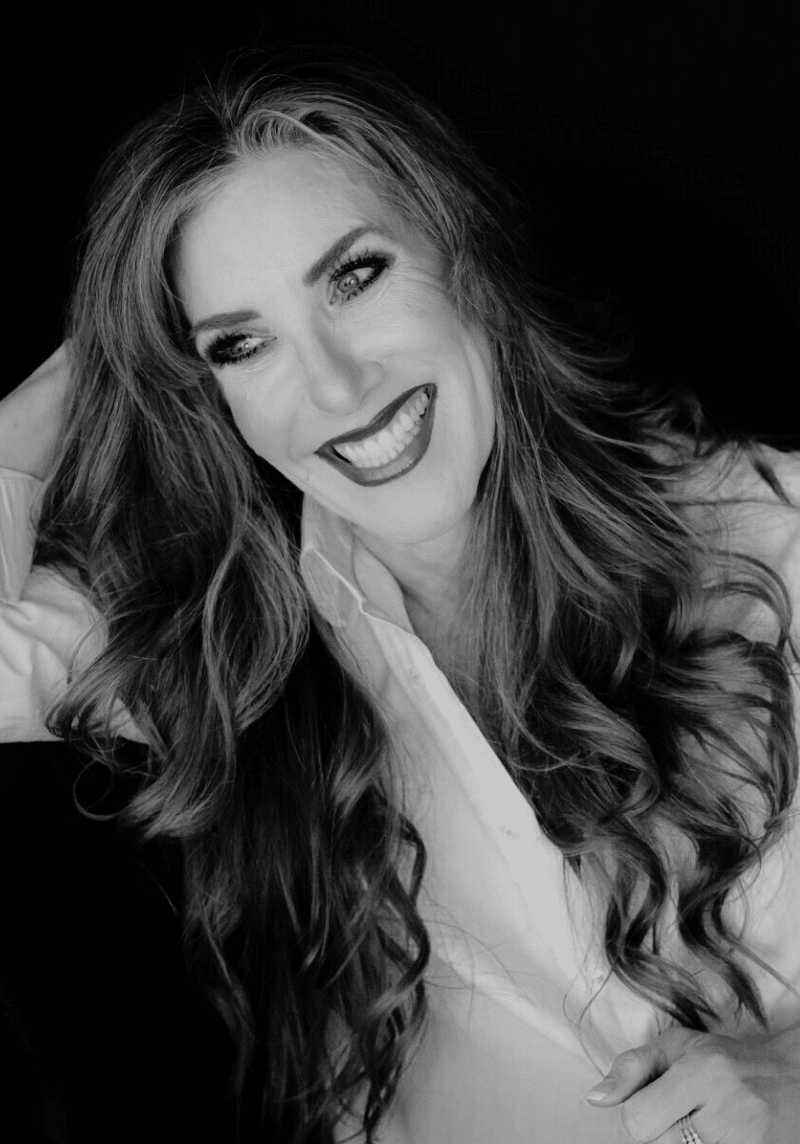 Tiffany Stuart | President & Founder
Meet Tiffany - the fearless leader, founder, and President of Dynamic. With nearly 30 years of experience in the staffing industry, Tiffany is a force to be reckoned with. Starting with a little capital and a leap of faith, she has spent the past two and a half decades building Dynamic from the ground up. Her incredible determination and reputation for not taking no for an answer have been instrumental in the success of the business. Tiffany has an uncanny ability to make what might seem impossible possible, and she approaches challenges like a buffalo charging towards a storm.
Tiffany has developed a keen eye for talent and a deep understanding for what it takes to build a successful team. She has experienced the magic that comes from connecting people with complimentary differences, and finding common ground, and works to replicate that magic with every search she is a part of. She has boundless energy, a huge heart, believes in second chances and is fiercely loyal.
Tiffany's ability to find positivity in most every situation is one of her strong assets. She transforms past mistakes into opportunities for learning, and relentlessly pursues self-improvement. Every challenge encountered she sees as a chance to grow, and she navigates through with tenacity and resilience. Her deep empathy and understanding give others around her the courage to express themselves, make decisions and take risks, even if it involves some hiccups along the way. She says mistakes are inevitable and knows without them, we don't grow.
Her demeanor in both personal and professional settings serve as a testament to the notion that valuing human connections holds greater significance than monetary gains. Tiffany's ability to quickly adapt, regroup, make tough decisions under pressure, and proven track record as a highly ethical leader in the staffing industry, have all been key to her staying power. She's the go-to person in a crisis, and clients and candidates alike value her expertise and transparent communication.
Tiffany's passion for giving back to the community is evident in her involvement with non-profits like Have a Ball Foundation, Tony LaRussa Animal Rescue Foundation, and A Brighter Day Foundation. Tiffany believes in giving back and values accountability, communication, faith, courage, curiosity, resilience, and hustle - all qualities that have gotten her to where she is today.
Notable awards Tiffany has personally earned include:
Ruby Award Advocate of the Year - WICT - Women In Cable and Telecommunications 2018
Board Member of the Year Award WICT Women In Cable & Telecommunications 2016
The Stevie® Awards for Women in Business Women Helping Women Gold Award Winner – 2012
The Stevie® Awards for Women in Business Female Entrepreneur of the Year Bronze Award Winner - 2012
The Stevie® Awards for Women in Business Best Entrepreneur Award Finalist & Lifetime Achievement Awards Finalist – 2011
Women's Initiative-Woman Entrepreneur of the Year – 2011
Summit Bank Foundation Superstar Award -2006
Social Media Marketing & Design
Sidney Dutcher | Marketing Associate
Dynamic hit the jackpot with Sidney as our Marketing Associate. She's a recent graduate with a degree in Business Administration, a minor in Psychology, and two years of experience as a sorority president. One thing about Sidney…she is a quiet storm. You would think she is a veteran of our team the way she navigates planning meetings and keeping everything on her radar–and she's just getting started.
In her role at Dynamic, Sidney takes charge of managing job boards, branding positions, running our social media accounts, writing our blog, and finding innovative marketing opportunities to expand our reach and grow our audience. Her data-driven mindset and sharp analytical skills enable her to identify key insights that drive strategy and inform decision-making. All of these things keep her busy enough, but there is one responsibility that Sidney tackles with the grace of a lion tamer. Wrangling our President. No easy feat, I tell you!
Sidney's talents extend far beyond the workplace. When she's not busy managing her workload and keeping the recruiting team informed, she can be found indulging in her many hobbies, including crafting, walking, and fostering animals with the SPCA. With her boundless desire to help anyone she encounters and passion for streamlining processes, Sidney is a true asset to the Dynamic team.
Miranda Romo | Project Coordinator
Miranda, a talented and ambitious future 2024 graduate from the University of Arizona, first joined us as a summer intern. Initially, we were impressed by her major in Psychological Science and expected her to help with updates and QA on our internal CRM. However, Miranda's incredible skills in copywriting and project management quickly became apparent, and she has been able to drive our website and other projects to completion.
Born and raised between California and Missouri, Miranda is a true competitor. She was a varsity athlete in three sports! Her dedication and exceptional organizational skills also shone through her decade-long experience working at her family's Christmas tree lot. Miranda's ability to balance work, school, and extracurricular activities was further highlighted by her successful tenure on the Executive Board for Alpha Delta Pi, an international sorority within the National Panhellenic Conference, where she manages membership for over 375 college students.
Miranda's unique ability to help corral our fearless leader and company founder with ease kept us all laughing and on our toes. Her tenacity, drive, and organizational skills are truly remarkable, making her an invaluable member of our team. It was unanimously agreed that one summer was not enough, and we are thrilled to have Miranda continue running special projects remotely.
When not managing projects or sorority members, Miranda enjoys cycling classes with friends, shopping, and working out. With Miranda on our team, we know that the sky's the limit, and we can't wait to see all that she will accomplish.
Human Resources, Payroll, Operations & Finance
Caity Kimball | Human Resources & Accounting Manager 
Meet Caity, our HR and finance expert with over 15 years of experience! Caity's calm demeanor under pressure, attention to detail, and positive can-do attitude make her an invaluable member of our team. She first joined our team in 2007, returned in 2012, and loved us so much she came back for a third time in 2017 – We are so glad to have her on our team.
Caity is a lifelong learner, always looking for ways to improve and apply her knowledge to assist others. Her strong, caring, and thoughtful personality allows her to easily relate to others and tackle even the most complex problems. Caity's can-do attitude and competitive spirit, developed during her many years playing co-ed soccer, make her a true force to be reckoned with!
When Caity is not busy keeping us compliant, she's running her twins to sports or facetiming with her oldest daughter, who received a soccer scholarship to Purdue University. She enjoys baking incredible treats and taking long walks with her Rottweiler and husband.
Kelly Silkitis | Operations Project Coordinator
Kelly is a highly talented graduate of the esteemed University of California, Berkeley. She possesses exceptional proficiency in mathematics, and has the ability to adapt to any given situation. Kelly consistently demonstrates intelligence and determination while maintaining an approachable demeanor, and regularly contributes creative ideas towards making our workplace more efficient. Originally recruited for her impressive numerical aptitude and understanding of the value of exceptional service, we quickly realized her natural talent for IT was a solid combination. Kelly is our go-to for all system and technical inquiries, serving as our resident cloud expert and promptly conducting thorough research to resolve any issues she encounters.
After expertly managing our weekly payroll for years, Kelly seamlessly transitioned into an operations-focused role, producing innovative ideas to streamline our work processes. Notably, she even took on the role of Santa Claus at one of our client's holiday events when the original one fell through, demonstrating her team-oriented spirit.
When she's not working diligently in the office, you can find Kelly developing her blog, creating content, and designing graphics to expand her online presence. She enjoys connecting with people who share common interests, indulging in the luxury of glamping, and spending quality time with her beloved feline companion, Buddy.
Nikki Lee | Payroll Administrator
Nikki is a highly skilled and detail-oriented office manager with a wealth of experience in managing people and systems. And if there's one thing Nikki knows, it's optimization.  She has managed several multi-million dollar stores, and achieved sales growth year over year with her eagle eye on the bottom line and keen sense for evaluating and anticipating future needs. With over a decade of expertise gained from managing small to flagship Starbucks locations, Nikki has an unparalleled understanding of service excellence and mentoring people, and she continues to amaze us with her ability to consistently apply her skills to contrasting environments.
Nikki's ability to handle a high volume of requests and priorities allow her to expand into different functional areas. While she has her hand on the payroll systems, she also has a steady focus on employee engagement, onboarding new employees, and creating training plans. She is a woman on a mission to grow herself and the people around her, and we are extremely fortunate to have her highly dynamic skill set and people-focused management style to supercharge our people-focused business.
When not immersed in payroll systems or solving the world's most complex problems, Nikki can be found at home cooking, spending quality time with her partner and their adorable feline companions, or indulging in historical documentaries.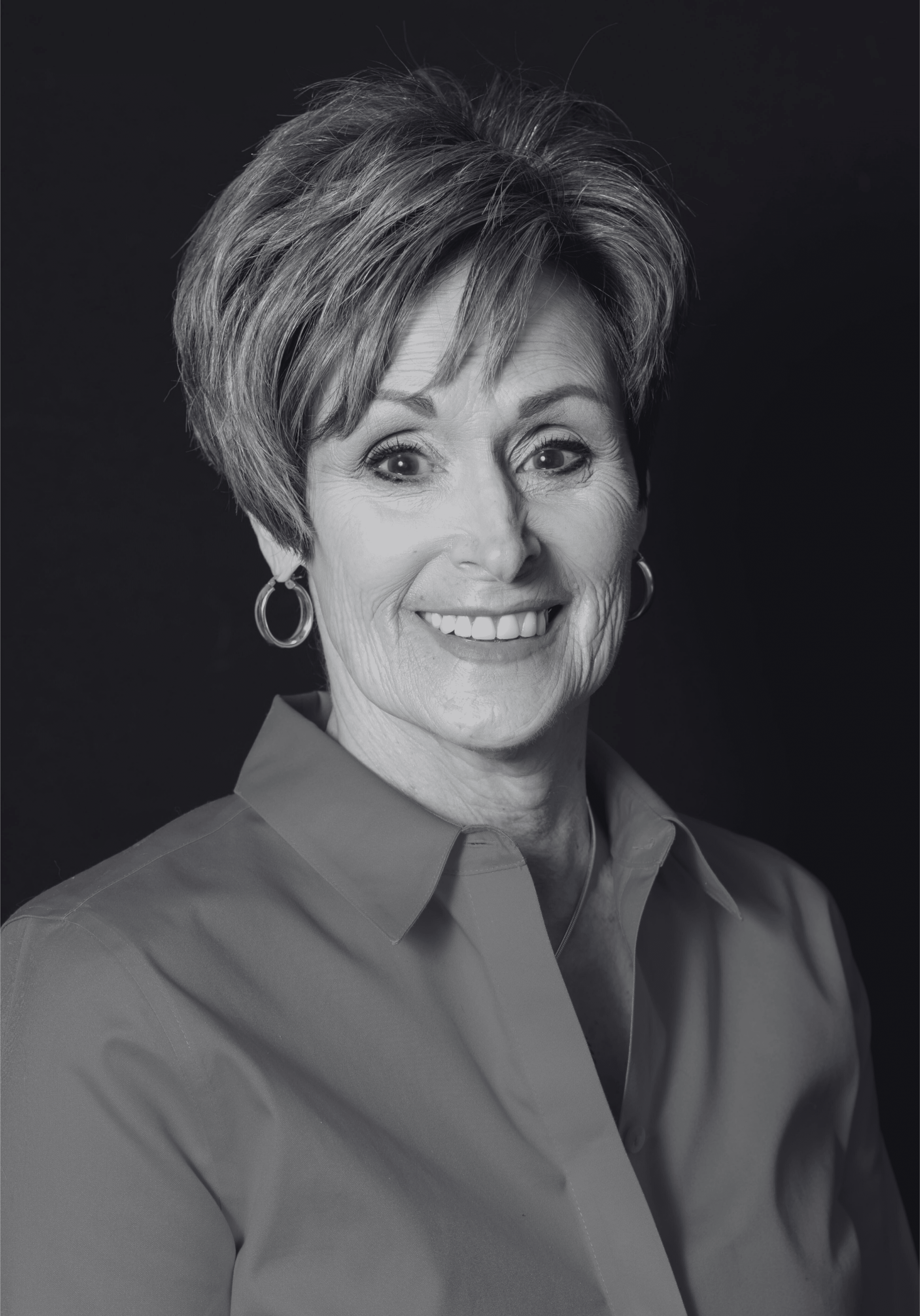 Pam Valente | Honorary Dynamic Team Member at Large
Pam is our Honorary All-Timer. Her dedication to our company and our customers since the beginning has been a pivotal part of our success. If Dynamic had a Hall of Fame, she would be inducted, no questions asked. Pam spread her magic throughout Dynamic for 20 years, using her invaluable knowledge and experience in the staffing industry to help construct many processes within our business that are still in place today.
More important than any deal Pam made happen, is the way she connected with and cared about our customers and our entire team. Her kindness, crazy fun sense of humor, and commitment touched everyone she met and worked closely with. We have many great stories we still share and laugh about today. Our heartfelt thanks goes out to Pam for over 20 years of unparalleled commitment, laughter, professionalism and work ethic.
Today, Pam is retired and spends time with her husband, her beautiful daughters, and her grandchildren. Though she is "off the clock" she continues to proactively send referrals, and always reminds us she is not too far away to lend a hand if we are ever in need–something we are very grateful for!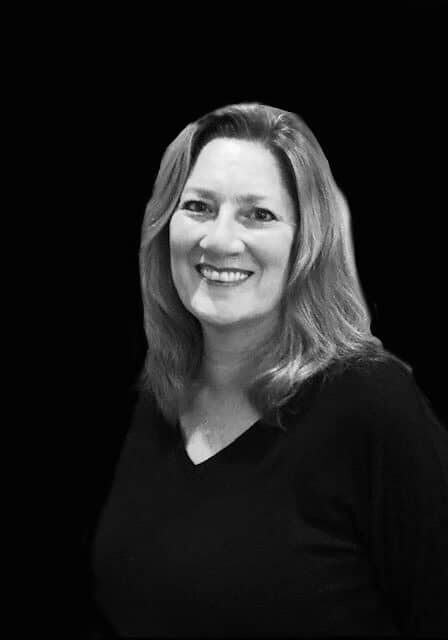 Jeannine Haney | Direct Hire Talent Partner
Jeannine has been recruiting for over 15 years, her specialty is understanding what the clients are looking for and matching the requirements to the candidate's skill sets and experiences. Jeannine brings over 20 years of leadership experience in the telecom and technology sector. She rose through the ranks to the position of Regional Executive Vice President of Centurylink, overseeing the Western US, with over 300 employees.
Jeannine's style is being very approachable, realistic and an excellent problem solver. She equates recruiting as putting pieces of a very difficult puzzle together. With a nationwide network she is able to recruit talent nationwide and from various sectors.  She prides herself with less than 1% churn of placements and committed to making each placement a long term win-win for both candidate and client.