Clients
Hiring? Dynamic is your staffing solution!  Whether you're adding additional staff immediately or in the future to handle a large project, support the demands of your current customers, correct an overall headcount shortage, or add additional leadership to your team. Call today – We've got you covered! 
When looking for a new full-time employee or someone to fill a temporary vacancy, finding the right person can feel daunting, time-consuming, and sometimes even impossible. 
At Dynamic we understand that sorting through hundreds of resumes, verifying information, and interviewing a large number of entirely unqualified candidates can be a drain on your hiring manager's time and money — and at the end of a lengthy process, you may still end up with a new employee who isn't the fit you and your team had hoped they would be. 
Finding the right employee is about far more than just skills and experience. Dynamic is here to provide your company with exceptionally talented and appropriately qualified candidates who are set up to thrive in their work environments. All candidates go through our proprietary getting-to-know-you process where we learn more about their skills, unique personality traits, and their overall qualifications. 
With in-depth interviews, assessments, and the hard work of our recruiting managers, we're able to pre-qualify candidates based on the requirements that come with the position you need filled, and perhaps more importantly, the culture of your company.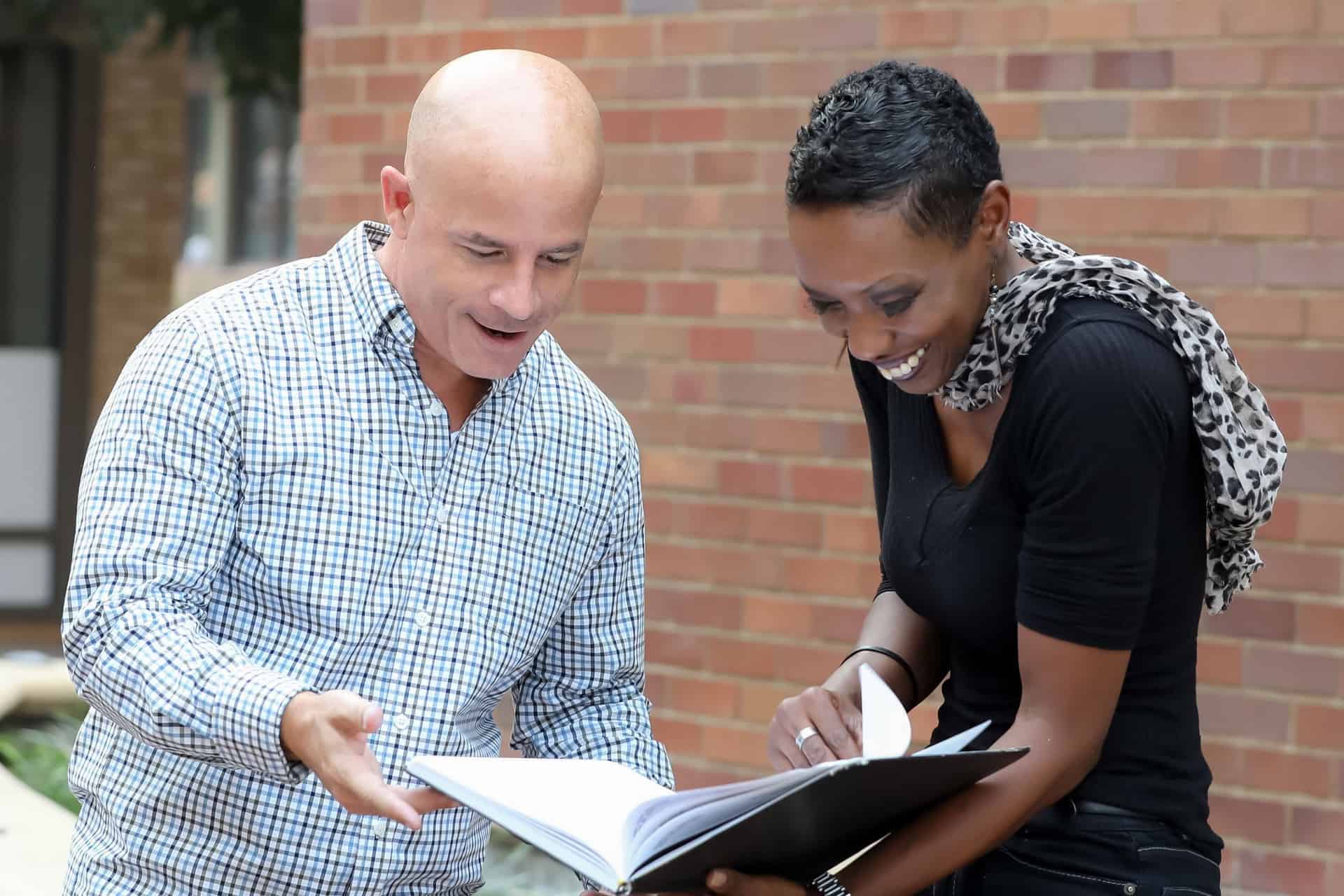 Skills can be taught and experience earned, but it's impossible to make someone who doesn't fit in your culture become an effective and efficient employee. Because Dynamic gets to know your company as well as our candidates, we're able to provide you with the top prospects available that we believe would be a good fit for your organization on the whole.
We work with you and your team on the front end to ensure that we're providing you with the highest caliber people to choose from — instead of leaving you overwhelmed with poorly written resumes!
We know that securing top talent impacts your bottom line, and we'll help you make sure you've found the right candidate with customized background, education, and drug checks. (All checks are performed in compliance with state and federal law once an offer has been made.)
Saving You Time and Money
It's no secret that a mis-hire creates a loss of time and money to your bottom line. When our talented Associates are working on your projects, they are employed by us. This means you do not assume the employer burden associated with processing, tracking accruals, administering payroll and benefits (including all mandatory state and federal taxes, workers' compensation, admin/payroll fees, and more), while providing the convenience of a single weekly invoice.
To save you time we personally interview and get to know each of our candidates prior to presenting them to you.  To ensure we have identified talent that aligns with your unique company culture and has the hard skills you seek, we reference, assess, and highlight the potential within each candidate by providing various assessments appropriate to the role.  All this is done so you can focus on your business, while we exponentially decrease your time to hire and improve your chances of finding an individual with the right personality and experience to join your team.
We're confident that the benefits of working with us far outweigh the costs, and we're driven to provide you with unparalleled service at a rate in line with today's market.
Though some staffing agencies may lure you with the promise of a low mark-up, be wary of how your search is prioritized. This may leave you susceptible to subpar service by unincentivized recruiters, leading to an unproductive lengthy search and delayed hiring results.
Our business is not defined by overcharging for our services, it is defined by the value and results we provide as well as the quality of individuals that we identify and employ. The hourly billing rates represent our fee for search services, Associates' pay, and employer hard cost.  Our fee is what compensates us for providing full cycle recruitment/search services which includes advertising, marketing, searching, screening, identifying, prescreening, coaching, and managing our Associates.
Let's discuss your urgency, supply and demand in today's market, and budget to hire. Together we will devise a hiring strategy that results in a mutual win!  
At Dynamic, we will not overpromise and under-deliver, however, you can count on us to give every search 110%!
Who We Work With
We search and find placement for individuals at the staff, management, and executive level in a variety of the roles, including:
Administrative Office Support
Accounting & Finance
Business Management & Operations
Business & Enterprise Sales
Front Office Medical Staff
Customer Service, Call Center, & Inside Sales
Office Management
Estimators & Project Managers
Project Coordinators
Human Resources
Tech Support
Special Event, Retail Staff & Management
Warehouse, Production & Light Industrial Staff
Don't see what you are looking for?  Just ask!
DIRECT HIRE SEARCH
Whether your company is looking to fill a new position or one that's being vacated, finding the right person for the role is crucial. You're not just looking for someone with the right skills. You need someone who can fit in with your team and become an integral part of your company's unique culture.
In any job market, finding the right candidate can prove to be a challenging task. However, with Dynamic's extensive network and innovative sourcing strategies, we specialize in identifying and cultivating connections with passive candidates who may not be actively seeking new opportunities or on the radar of your hiring managers.  Our dedicated recruitment team diligently reviews hundreds of professional profiles, conducts interviews with dozens of individuals, and narrows them down to present you with only the best of the bunch!  We go above and beyond to ensure that your valuable time is invested solely in engaging with the most promising matches.
TEMPORARY PLACEMENT
Temporary placements are ideal for short term or long-term staff vacancies, such as a leave of absence, vacation, short or long term projects, or your busy peak season, depending on your company's business demands. This is a great option when you need support but do not have budget to hire full time headcount. Either way, both sides understand that this is a project-based assignment with more than likely a predetermined duration.
This type of hiring is a seamless way to ensure coverage to support your internal team so there isn't workload, overload!  Whether it is short or long term, sometimes the stars align and a new project comes up when you are not expecting it and you have someone terrific, already trained, and clicking well with your team for that next assignment.
TEMP-TO-HIRE | WORKING INTERVIEW
Temp-to-Hire is what we refer to as a Working Interview, when a highly qualified candidate comes to your company for a predetermined amount of time to work and perform tasks and duties before being brought onto your internal team.  This is ideal for companies that are experiencing turnover in certain areas or  that may not have the budget for a full-time hire this quarter.
The Working Interview is set up for both parties to have the opportunity to get to know each other. This allows you to evaluate the Associate's on-the-job performance, accountability, and attendance as well as their compatibility with your leadership, your team, and the overall mutual company culture fit. By the time the Working Interview comes to a close, you will have valuable performance and personality insights beyond what can be gleaned from traditional interviews, ultimately improving turnover and making your final hiring decision an easy one!
PAYROLL SERVICE
When you have someone pre-identified that you would like to bring on to your team or you need to get someone started sooner than your internal onboarding process can be completed, payroll service is an easy and painless option. Whether you simply need a resource to handle and manage HR compliance and payroll in one or more states or you are facing budget concerns, hiring restrictions, have internal contract workers who do not pass the IRS 1099 test, or the timing of a full-time hire is not right and you are at risk of losing the candidate - Dynamic's Payroll Service is the solution.
In any of these scenarios, we become the employer of record. We take care of all hard costs of keeping someone employed and in compliance with all state and federal laws, as well as processing and administering weekly payroll and benefits, including Social Security, Medicare, FICA, workers' compensation, unemployment insurance, Affordable Healthcare Act tracking, as well as any states mandated sick pay, and we only transfer responsibility to you if and when you decide to bring the individual on to your internal payroll.
The Dynamic Process
With Dynamic, finding the most aligned match is painless. By stepping in as an extension of your recruitment management team, we learn exactly what you're looking for. As our partnership grows, the process becomes even more seamless — ensuring successful long-term recruitment and retention of qualified, well-matched employees. 
1. Two-Way Interview

We begin by doing our fact-finding and due diligence with you at the front end, much like an interview, just like you would with a potential candidate. This gives us the chance to understand your company's values, what is important to you, and anything that differentiates you from your competitors, so we start your new search with a solid understanding of your top priorities.  We don't stop there for our existing clients; we know business and staff needs can change and we want to be aligned before the kickoff of each search. 

Likewise, we will also engage you and any additional stakeholders who are in the internal interview process and or responsible for making decisions about hiring. Our goal is to do this upfront to ensure we have a full grasp of your company culture and the variety of personalities within the specific department you are hiring for, including any issues that come up about the actual duties required, difficult personality styles, and specific requests from the direct managers. The more we learn about how your company works and all the little things that make each department run smoothly, the better we can evaluate potential candidates to ensure we present you with the most talented and appropriately aligned individuals. 

2. Understanding Work Environment

Dialog on the front end is what helps us get going in the right direction.  For us to fully understand your company and to manage expectations, we need to spend time learning and/or uncovering your company culture by experiencing the environment and discovering the unspoken needs of your hiring managers and company. 

In some circumstances, such as positions or departments that might be high volume and experience high turnover, it can be useful for one of our Recruitment Managers to tour your facility and sometimes actually shadow the position that needs to be filled. This helps us more clearly see what exactly the job entails. The better we understand you and your company, the better prepared we are to truly identify your best candidate match. 

3. Recruit, Interview & Evaluate Candidates

Now it's time to start identifying potential candidates. Our proactive recruitment team sources both passive and actively looking candidates. We reach out to an ever-changing group of skilled professionals and our incredible referral network to identify a specifically targeted candidate pool that possesses the skill set for your open position and complements your company's culture. We're ready with a wide array of non-traditional methods to ensure we've covered all possible options before presenting you with the best. 

4. Presentation & Debrief

We don't just send you resumes to clutter up your inbox. Presenting you with a summary write-up of our top two to three candidates, we review with you live all our takeaways that don't show up in a typical resume such as interview insights, assessments, overall qualifications, and references depending on where we are in the process. We're here to answer any questions you might have or go back in to gather additional information and then we coordinate interviews to start the process.  

We are confident when we present someone that they have the skills and experience necessary to do the job. However, this is where the chemistry of people comes in, and that initial gut feeling as it relates to human connection is critical in our process. Once an interview has completed, we take the time to debrief with you and our candidate on the same day while it is fresh in your mind. In the off chance that our candidates don't meet your expectations, we are quick to regroup and make the appropriate adjustments.  

Sharing that initial reaction is what give us an excellent understanding of how you liked their personality and how it aligns with the energy you and your team are looking for, as well as anything that needs to be clarified or validated by way of reference checks.   

5. Offer

We facilitate the entire negotiation process, so you don't have to go back and forth with your team to write offer letters — saving everyone valuable time. When you and your team have selected your finalist and you have shared your intended offer details with us, prior to extending your official written offer we will do a soft verbal offer to be as sure as we possibly can be that your offer will be accepted. Once they have said yes to the soft offer, we confirm that with you so you can be confident there are no additional negotiations that need to take place and your written offer will be accepted.  

If the search is specific to a full-time direct hire placement, this screening process is combined with and not in place of your own company's internal onboarding process. For Temp to Hire or Temporary search/placement, at your request we will mirror your internal pre-employment background screenings so you know should you wish to convert they will meet your internal requirement.   

6. Performance Expectations

At Dynamic, our goal is to provide you with a successful search that results in you getting what you requested from the start.   

Everything we do depends on the conduct, performance, and connection of people – from every angle.  From time to time the match doesn't work out as planned, and whether that is due to the candidate or the manager, the personality or the skills, we are committed to bouncing back quickly and keeping you fully staffed. In fact, we believe so much in our ability, which is backed by our proven track record of results, that we do it all on contingency.   
If you're ready to find the right candidate, let's talk.
What People Say About Their Dynamic Experience!