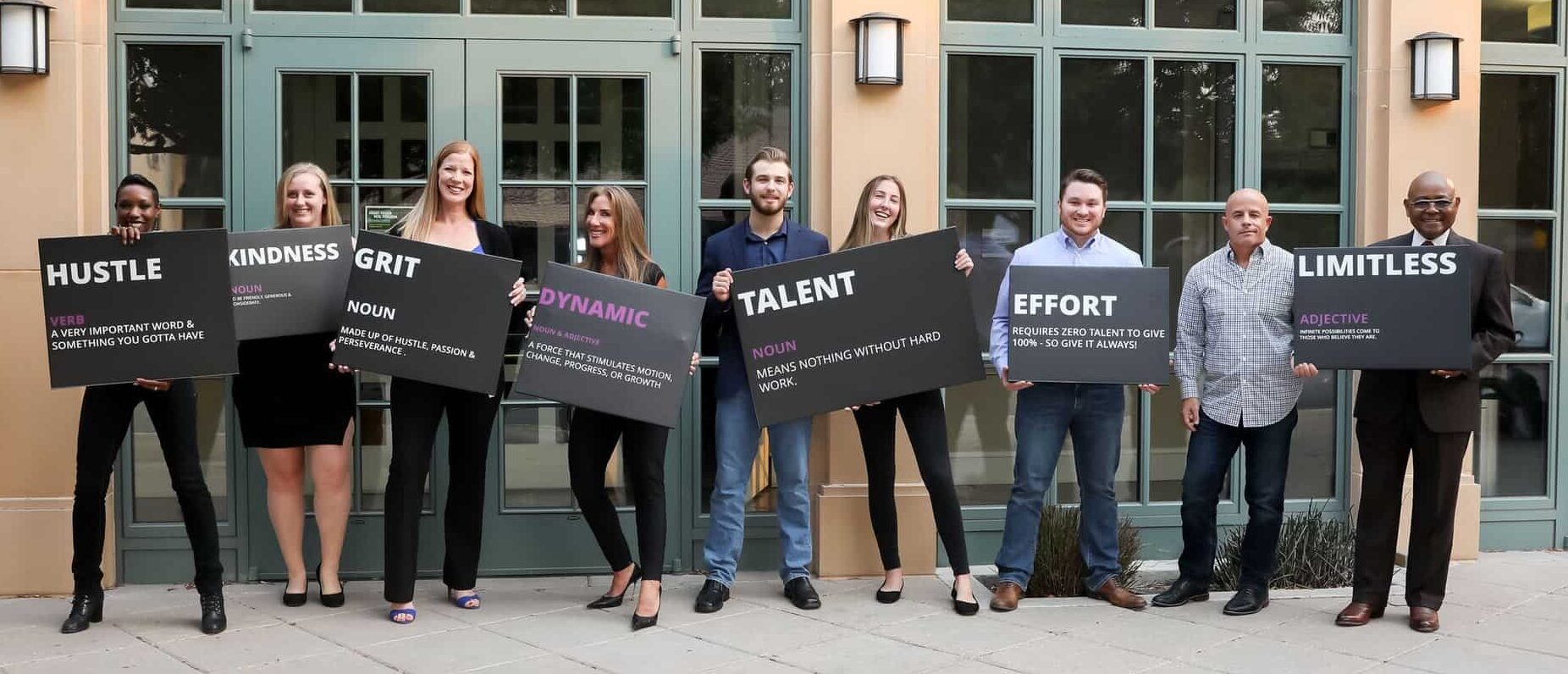 Since 1997, Dynamic Office & Accounting Solutions has offered full-service staffing solutions to companies spanning from small to Fortune 100 through Executive/Direct Hire Search, Temporary Contract, Working Interviews (otherwise known as Temp-to-Hire), and other customized services.
Dynamic was built around the principle that going above and beyond expectations to get the job done should be the rule, not the exception.
Our relationship-based model ensures that we are the first place our partners call when they need a talented and experienced person to fill a position or to refer someone looking for a new career. That's because our clients and associates understand that we strive to build relationships that last a lifetime!
We invest significant time on the front end getting to know our customers and our candidates to better understand their long-term goals for a mutually successful relationship.
We recognize that each person we connect with might be a candidate one day and a hiring manager the next, or vice versa.
Our dedication and passion for connecting the right people to the right career opportunities set us apart.
Looking for a Diversity Supplier?
Look No Further - You Found Us!
As a company we are committed to operating with the following values:
Treating Clients, Associates, and our Internal team with Respect, Kindness, and Professionalism always

 

Competitive Challenge that is Collaborative, Healthy, & Fun

 

Being Professionally Extraordinary – Going the extra mile whenever possible

 

Financial Responsibility in all Transactions

 

Highest Levels of Integrity

 

Building and Maintaining Long-Term, Quality Relationships

Solutions Oriented - Handling Issues and Suggestions Promptly

 
Your Staffing Search Solution
We proudly connect incredible talent nationwide with companies ranging from small local businesses to Fortune 100 corporations, in a wide variety of industries.
Changing lives one placement at a time

Providing our customers with the resources they need to keep saying "YES" to theirs!
Our proven track record of success and perseverance has earned Dynamic many accolades as a Top Women Owned Business, Inc. 5000, and more by some of the following: Omnikal (previously known as DiversityBusiness.com), East Bay Times, and San Francisco Business Times.
Creative ingenuity, operational strengths, adaptability, and entrepreneurial spirit have allowed us to build our strong and growing partnerships for more than two and a half decades while continuing to make our mark as an industry leader.
Catching Up With Dynamic
Check here regularly for updates!